SALA PICCOLA FENICE
VIA SAN FRANCESCO 5 – TRIESTE 27 GIUGNO ORE 20:30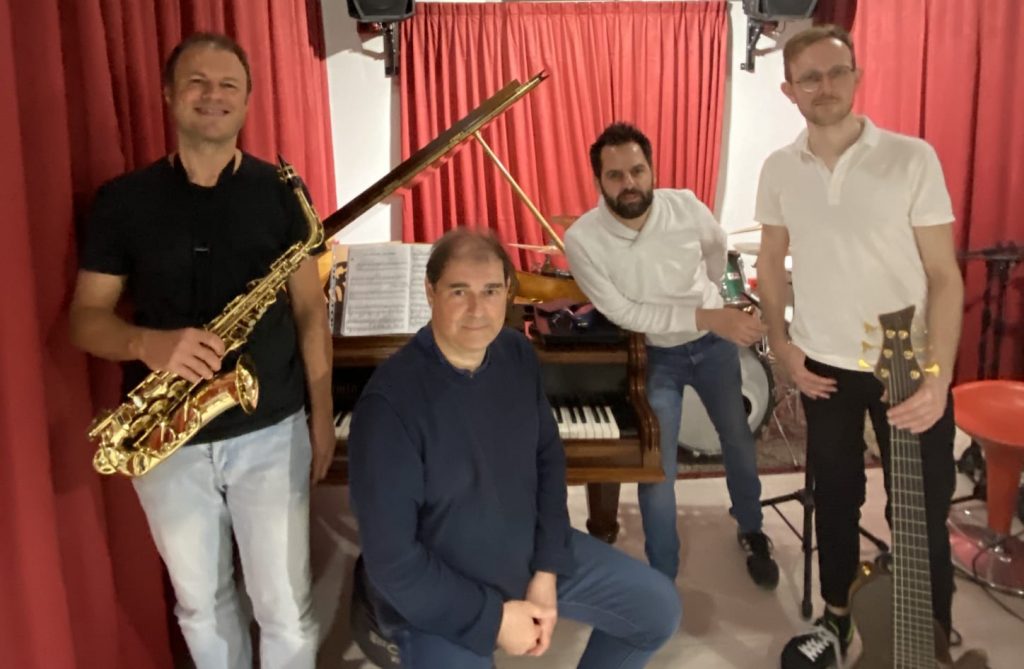 L'Associazione Mozart Italia di Trieste, si propone di promuo- vere la conoscenza dell'opera di Mozart e in generale di tutta la buona musica e di essere punto di incontro tra appassionati, musicisti e giovani talenti. Fedele a questi principi, l'Associa- zione ha di recente costituito l'Amadeus Adriatic Orchestra, composta da elementi d'età compresa tra i 12 e i 29 anni. Diventa socio anche tu e partecipa alle nostre iniziative, avrai tanti eventi musicali ad ingresso gratuito o a prezzo scontato, aiuterai la crescita dell'Amadeus Adriatic Orchestra, potrai partecipare alle nostre gite culturali ad un prezzo di costo e tanto altro ancora.
Per informazioni e prenotazioni: e-mail presidenteamits@gmail.com cell. 335 568 4206 www.mozart-ts.org
Associazione Mozart Italia – sede di Trieste via del Lazzaretto Vecchio 5 34123 TRIESTE – P.Iva 01321500322 – C.F.: 90132840324
---
LOVE SONGS IN THE EVENING: DA GERSHWIN A PIAZZOLLA
L'Associazione Mozart Italia-sede di Trieste (amits) riprende la propria attività nel me- se di giugno e lo fa con un concerto che vede l' Amadeus Jazz Quartet esibirsi presso la sala del- la Piccola Fenice alle 20.30 del 27 giugno 2020. La particolarità dell'evento, intitolato "Love son- gs in the evening: da Gershwin a Piazzolla" sta nel fatto che il concerto è dedicato esclusivamen- te agli operatori sanitari dei reparti delle strutture Ospedaliere triestine, in prima fila in questi mesi di emergenza contro il Covid 19. Le persone, se- condo le indicazioni di sicurezza, sono ammesse al concerto contingentate. Nella serata vi è il debutto dell'Amadeus jazz Quartet, composto da Marcello Sfetez, sax alto, Kevin Reginald Cooke, basso elet- trico, Moreno Buttinar, batteria e Stefano Sacher al pianoforte.
La band è composta da musicisti provenienti da esperienze musicali diverse. Tre di loro fanno parte del direttivo dell'Associazione Mozart Italia – Trieste (amits) , vale a dire Moreno Buttinar, batterista con esperienze internazionali e produttore ed editore musicale, Kevin Reginald Cooke, inglese, contrab- bassista classico collaboratore di diverse orchestre, solista di basso elettrico nel repertorio jazz, rock e sperimentale e primo contrabbasso dell'Amadeus Adriatic Orchestra e Stefano Sacher, compositore, direttore d'orchestra, insegnante di musica presso il Collegio del Mondo Unito dell'Adriatico. Il quarto musicista di Amadeus Jazz Quartet sarà Marcello Sfetez, sax alto e baritono, da molti anni attivo nel campo del jazz classico e della musica del xx e del xxi secolo, in veste di solista, direttore e insegnante.
---
1 G.&I. Gershwin:
The man I love
2 A. Herzog jr/B. Holiday:
Don't explain
3 E. Heyman/V.Young:
Love letters
4 J. Burks/E. Garner:
Misty
5 D. Fields/J. WKern:
The way you look tonight
6 N. Washington/H. Carmichael:
The nearness of you
7 D. Ellington/I. Mills/M.Kurtz:
In a sentimental mood
8 S. Sondheim/L. Bernstein:
Somewhere
9 S. Sondheim/L. Berstein:
Maria
10 T. Rice/A. Lloyd Webber:
I don't know how to love him
11 A. Menken:
Part of your world
12 A. Menken:
A whole new world
13 M. Shaiman/S. Wittman:
I know where I've been
14 A. Piazzolla:
Cierra tus ojos y escucha
15 A. Piazzolla:
La muerte del angel